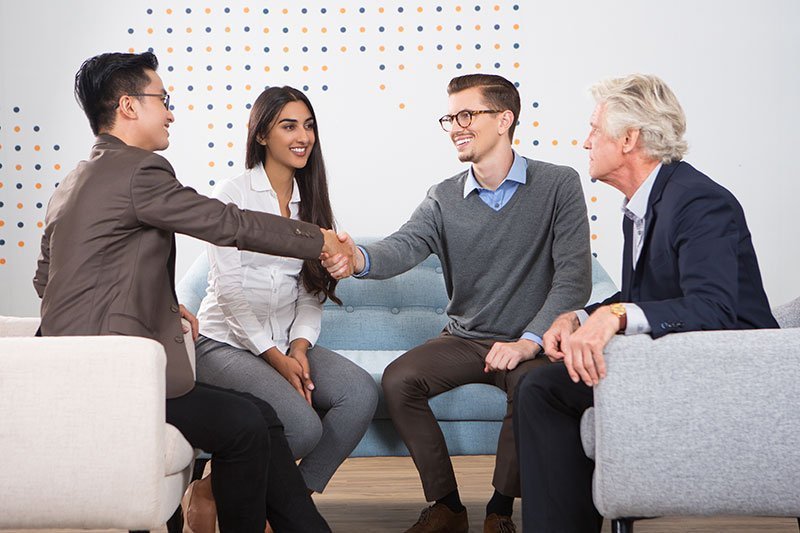 What separates Recovery Solutions Group from the rest?
Professionalism, Honesty & Integrity
Three words rarely associated with the collection industry. RSG management and staff place the greatest amount of emphasis on these most basic but imperative principles. Our collective, primary goal is to consistently strive for 100% compliance in these areas, thus enabling our clients and all that come in contact with RSG a much more satisfying, unique experience.
The "Psychological" Advantage
When companies are faced with the unenviable but inevitable circumstance of non-paying customers, the first question is…Why? The Standard Operating Procedure of most collection agencies is to contact your customer and threaten to take an undesirable course of action, including but not limited to; initiating legal proceedings, reporting the customer to the credit bureau, etc. There are times when each of those potential actions is necessary, but why take this action prior to fully understanding the complexities of the situation? This is where employing the age-old practice of psychology becomes paramount. Our recovery specialists are trained to:
Gather information regarding financial status, corporate hierarchy, and industry news about the customer. This allows us to pre-empt objections or overcome delays in potential payment.

Ask probing questions of decision-makers, identifying intent, urgency, and testing desire to resolve.

Build an ally rather than an adversary. This tactic will give us the best chance to open lines of communication and gain trust and mutual respect.

Not only "hear" what is being said, but "listen" to what is being said. Narrow-minded, traditional collection agencies often overlook this.

Employing the "psychological" approach has proven to be an effective communication and recovery tactic, which will provide you with a greater "net" return, a better understanding of your customer base, and an overall better grasp of your accounts receivable.

RSG discloses the Mini Miranda on every call at the onset, advising the debtor what is transpiring.
Creativity Breeds Success
Over the last 10 years, many factors have contributed to historic levels of insolvency, bankruptcy, and failed business ventures in Corporate America. Our recovery specialists have come to understand that utilizing creativity and specific situational negotiation strategies is how to get the most return on our investment of time. Each member of our staff participates in monthly education seminars, offering them ideas, tips, and information on topics such as
How to improve communication skills

How to create urgency without alienating your customer base or driving them to your competition

Effective Negotiation Strategies

Overcoming Objections/Stalls

Importance of DSO
Lower Overall DSO

Increased Cash Flow

RSG will effectively rehabilitate your customers, modifying future payment habits without alienating them

Gain a full-service recovery partner, providing a boutique approach

Fully customizable programs, reporting, remittance options
The first time our firm needed collections, we shopped around for the lowest fees. After going through a few different collection agencies with little success, I was referred to Recovery Solutions Group by a colleague. The difference was obvious. As the old saying goes, you get what you pay for.